What we offer
The Company's focal "product" is the ClassWorx global network-directory of Instructors (individuals and organizations) offering remote delivery of instruction ("virtual classes") on certain dates and at certain times utilizing a recognized video conferencing platform (such as ZOOM; Google Hangouts; CISCO Webex; etc.) provided by the instructor and accessible by the class participants on a computer or smartphone, generally in an interactive ("two-way" audio and/or visual) format.
Organizations utilizing Instructors may also obtain a listing of their Instructors and class schedules in the network-directory on a monthly fee subscription basis relating to the number of Instructors and classes offered. Under this plan, the organization is responsible for registration, payment processing, and other such services; and except for the monthly subscription fee, there are no transaction charges.
Benefits
The larger the ClassWorx network-directory grows, the larger the potential user base (individuals seeking virtual instruction) can be expected to grow which mutually benefits all parties. A goal of the Company is to have its ClassWorx network-directory attain so-called "household name" recognition as if often the outcome when a company is "first to market" in its classification.
The global market for the individual public members to freely browse the Company's ClassWorx network-directory is literally measured in the billions of individuals. This will hold even if all non-English speaking individuals and those without internet access are excluded.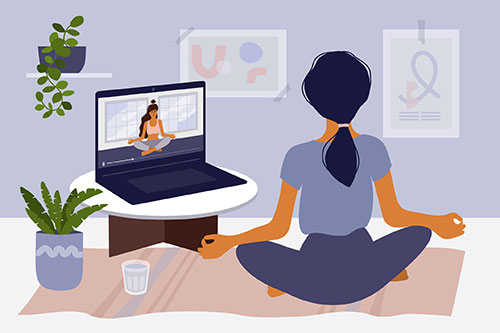 As noted previously, the larger the network-directory grows, the more users it can be expected to attract. With no geographical boundaries, but given the restriction on English speaking users, a child in Australia can participate in a piano class taught by an instructor in Chicago a day "ahead" of the day in Chicago.
Any person, from an infant to a centenarian, located anywhere in the world with internet access, is a potential user of the Company's network-directory, and a potential participant in the classes offered by the listed Instructors and organizational clients.
The ClassWorx network-directory, together with its associated technical services, are creating and providing a trusted solution for Virtual Class Instructors and organizations needing to be found and connected with prospective participants who desire their classes. The Network-directory is also creating and providing a trusted resource for the general public to freely browse and use if desired.
Email us
Email us for general queries, including marketing and partnership opportunities.
info@classworx.com
Call us
Call us to speak to a member of our team. We are always happy to help you.
470 448 4734