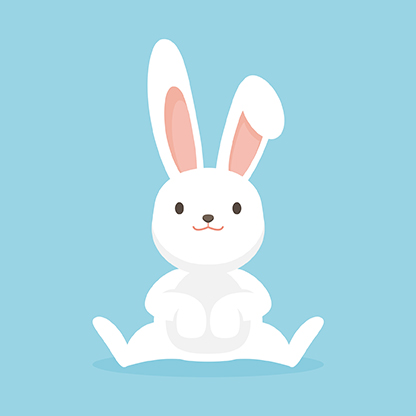 Terms of Service
Here's the details
Please contact us if you have any questions on the following information.
We designed ClassWorx to provide Instructors and Students a place to find one another. Instructors can share their classes and profile information to social sites and get better indexing in search engines. Instructors also gain visibility in the ClassWorx directory to reach more students. Students can easily find instructors who teach subjects of interest. By doing this we provide Instructors around the world a new place to earn a good living while helping others.
We put our users first, and these terms have that in mind. We have tried to make these terms simple as possible to understand. Above each section we have created a summary, but these summaries are not legally binding on their own, so please read the full text and contact us if you have questions.
Welcome
Summary: By using ClassWorx you agree to these terms. We also use some terms repeatedly and this section defines them.
Welcome to ClassWorx.com (the "Platform"), a Classworx , Inc. product. ClassWorx.com is referred to in these terms as "ClassWorx", "we" or "us". "You" or "your" means you as the user of the Platform (a "User"). You can book, pay for and attend classes as an "Attendee". You can also create and schedule, as an "Instructor" or with your colleague(s) as "Instructors". Classes offered by Instructor(s) may be for individuals ("Private Sessions") or groups, ("Group Classes", each singularly a "Class" and collectively with Private Sessions, "Classes"). Classes include the Class start time. Classes at times can start early to allow people to enter and may run over to allow people to interact with the Instructor or other students.
ClassWorx's terms and conditions (the "T&Cs" or "Terms") apply to all Users of ClassWorx and form a legally binding agreement between you and ClassWorx. Please read them carefully and let us know if you have questions. You can only access and use the Platform in accordance with these T&Cs. By using ClassWorx you also agree to our other policies, including our Privacy Policy which details use of your personal information. In addition, you are subject to the terms and conditions of other parties whose devices and services you use to access the Platform or a Class. Please refer to the third-parties' terms and conditions as we are not liable to you for their services
Your account with ClassWorx
Summary: You must be at least 13 years old or have parent consent to register for an account. If you are under 18 and wish to be an Instructor and book a paid class , please get parental permission. You are responsible for your account.
In order to access the Platform or create an account with ClassWorx, you must be at least 13 years old. If younger, you must receive parental consent. If you want to become an Instructor, or view/join a Class as an Attendee, you must be at least 18 years old or have your parent or guardian's express permission. Please be sure your parent or legal guardian has reviewed and discussed these T&Cs with you. You are responsible for providing us with accurate information when creating an account with us on our Platform.
You are also responsible for the security of your account and anything that occurs when someone has signed into your account. Please contact us at support@classworx.com if you believe your account has been compromised.
Classes are conducted virtually through third party providers by the Instructor. The classes can be viewed on laptops and PC browsers and through some tablets and mobile devices.
Community Guidelines
Summary: Do not violate our policies, be abusive towards others, do anything illegal, or engage in any behavior that endangers the security of our Platform and Users.
We do not tolerate objectionable content or abusive Users on the Platform. ClassWorx employs multiple strategies to ensure everything you create complies with this commitment, including

A method for filtering objectionable content
A way for you to flag objectionable content, and
A mechanism for shutting down Classes on ClassWorx that violate these Terms.
As a participant in Classes (whether Instructor or Attendee), you are part of ClassWorx's community. We hope that you will contribute to and benefit from ClassWorx's community, and we have created these Community Guidelines to shape and guide the community as it grows.
Above all, we want ClassWorx to be a place where our Users feel safe and supported. With that in mind, all of the following kinds of content are expressly forbidden:
deliberately designed to provoke or antagonize people, especially trolling and bullying, or is intended to harass, harm, hurt, scare, distress, embarrass or upset people, including self-harm;
racist or discriminatory, including discrimination on the basis of someone's race, religion, age, gender, disability or sexuality;
defamatory of any person, obscene, offensive, pornographic, hateful (including promotion of hate speech or violence) or inflammatory;
provides any medical, financial or other licensed advice, if you do not have a license;
uses the Platform for any unsolicited advertising material or spam;
distributes or otherwise abuses any private information of any third party (including Instructors with access to Attendee information using it for any purposes unrelated to ClassWorx);
makes available any material to Users which does or may infringe any copyright, trademark or other intellectual property, proprietary, or privacy rights of any other person;
uses the Platform or encourages someone to use the Platform for terrorist activity, money laundering, fraud, gambling or another criminal offense; or
copies or stores any significant portion of User Content (as defined below) for personal use, unless allowed by ClassWorx.
This list is not exhaustive but gives a good idea of how we want our community to run. Additionally, your access to and use of the Platform is subject to these Terms and all applicable laws and regulations in the jurisdiction where you are accessing the Platform.
We rely on you to report content that you find inappropriate or objectionable. Reporting content is anonymous, so other Users cannot tell who initiated the report request. These Terms apply to Classes and any other content on ClassWorx.
You can report any other User or their content. Reported Users and content are reviewed by the ClassWorx team. If we, in our sole discretion, determine that the Account and/or User Content (as defined below) are in violation of our policies, we will take action (ranging from a warning to permanently suspending the account and/or ending the Class/deleting any associated content). The User whose content is acted upon will receive an email from us when we take action on the reported account and/or videos, so that they can contact us with any relevant information that they think we have not considered. However, the final decision is always subject to our sole discretion.
ClassWorx also reserves the right to remove or disable access to content or an Account. In most situations, we strive to work with Users to resolve any potential issues or violations and allow the User to continue to use ClassWorx. Terminating an Account is not an action we take lightly. However, we reserve the right to do so in our sole discretion.